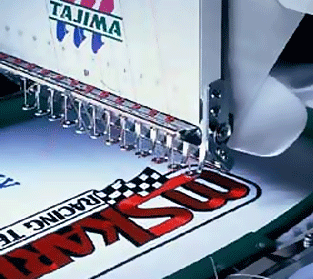 Advertising Embroideries
We offer the creation of advertising embroideries for your business partners, customers, employees and participants of the promotional and selling events.
We will make the embroideries on the following items:
golf/baseball caps
T-shirts, semi-shirts and semi-chemises
polyamide pullovers, sports gears
work clothing, uniforms
towels, bath towels
knapsacks, haversacks, flags, etc.
The embroideries are created employing a state-of-the-art technology - a Japanese automatic machine of TAJIMA. The embroidery price is derived from the size of the required motive, max. number of colours is 15.
We will make the calculation according to the specific requirements.
---